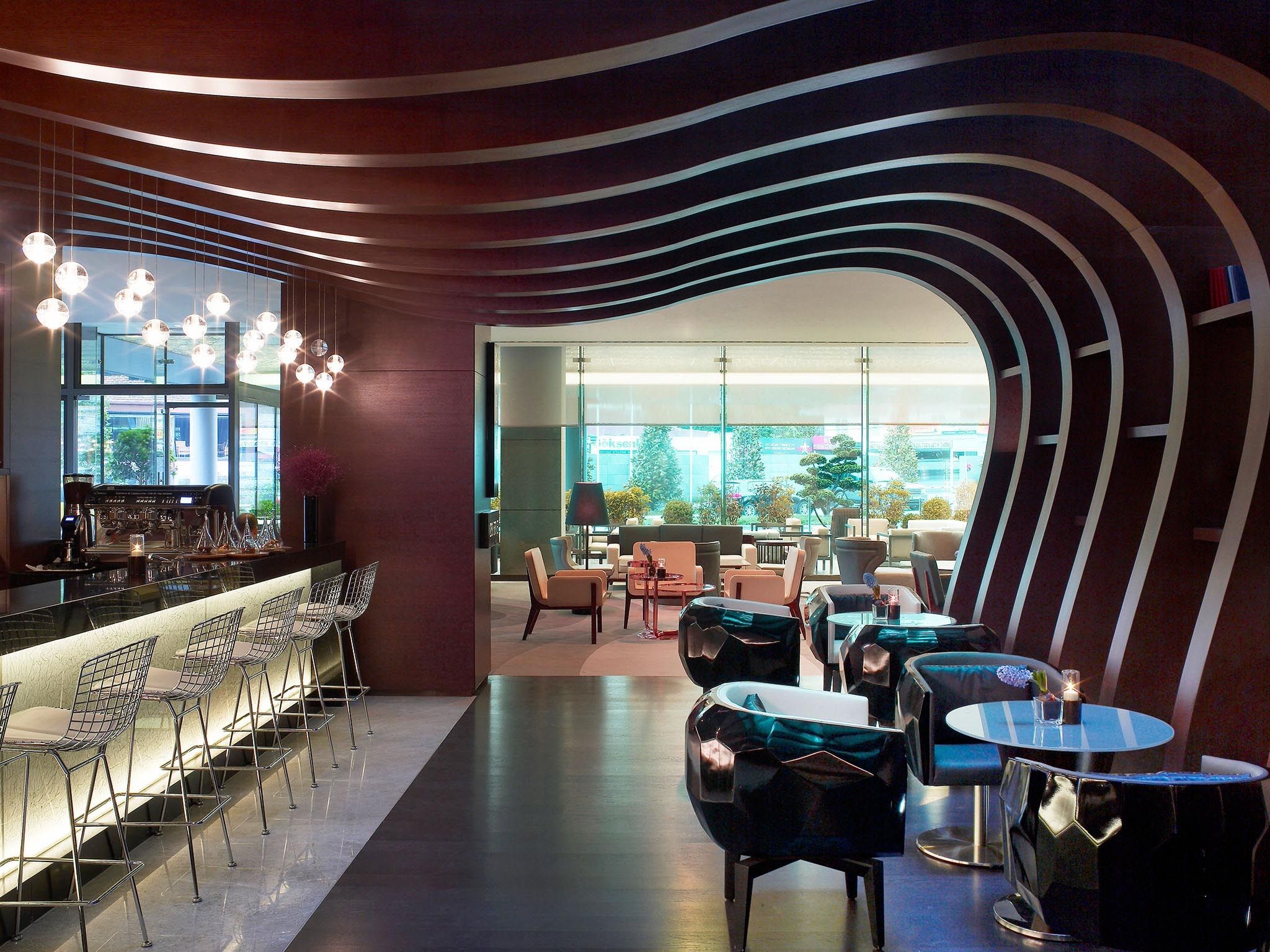 By day, Latitude Bar is infused with the rich aroma of fresh brewed illy coffee underscoring its welcoming atmosphere. A dramatic ceiling of curved wood panels adds intimacy to the space-creating an artful backdrop for the collection of comfortable white leather armchairs and small glass-topped tables.
By night the space is transformed into a sophisticated wine bar that serves an impressive list of international vintages alongside illy coffee-based cocktails at the long illuminated bar counter. An exquisite menu of local Turkish fare complements the beverage selection perfectly.
Hours of Operation
Every Day 07 AM - 01 AM
ILLY ART COLLECTION CUPS
Illycaffè and Le Méridien share a passion for art and believe that coffee has always been linked to creativity, expression and discussion.

Capturing that spirit is the Illy Art Collection Cup designed by LM100 members :mentalKLINIK – the highly acclaimed, contemporary Turkish artist duo of Yasemin Baydar and Birol Demir.

We love that our guests can enjoy the greatest coffee in Latitude Bar.